HTR Inc.
Welcome to the HTR Inc. web page. HTR is a seller of new and used metalworking machine tools, pipe processing equipment, fabricating equipment and other inventory items as well. Please browse through the links to find listings and photos of our machine inventory and to find specifications and price quotes as well. For more information please contact Mike Starling or Brandon Starling.
FEATURED INVENTORY: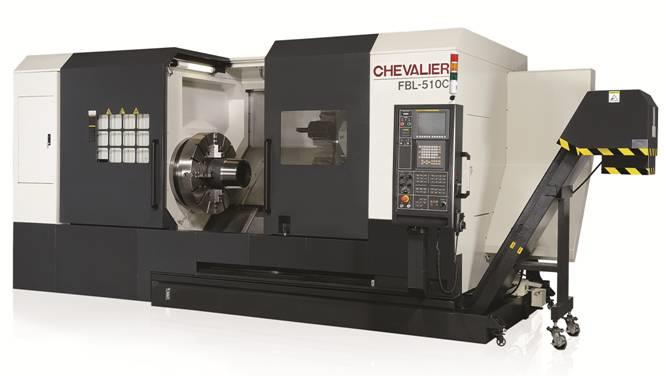 Chevalier 510C MC Mill Turn Big Bore Lathe
Fanuc Oi-TD, 12.6" Spindle Bore, Live Tooling, C axis, 40" centers
In Stock Houston, TX $388,740

History
HTR Inc. has been serving the metal working industry and supplying quality equipment to the oilfield market place since 1983. Our inventory consists of tools and equipment that you would typically find in a pipe yard including large through-hole air chucks, big bore lathes, pipe feed and turning tables, coupling dip tanks and magnaflux machines. We also supply machine tools for the metalworking job shops that includes manual lathes, knee mills, cnc lathes and machining centers plus an assortment of other items.
HTR Inc. Staff
Michael Starling: President, started the company in 1983

Sales
Brandon Starling: 13 years experience in machine tool sales

Machine Tool Repair
Michael Musgrove: 30 years experience as a manual machine repairman, started at Smith International Drillco in 1980
Ronald Wells: 23 years experience in CNC and manual machine tool repair. Former Fanuc control engineer